F1 Challenge '99-'02 EA PC Download ( Multiplayer Online Support & New Crack Version 33 )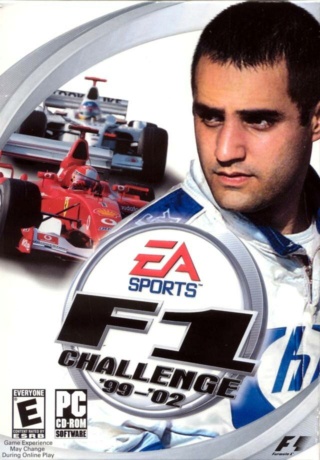 Download link below at the end of the topic

F1 Challenge '99-'02
Platform PC Windows
Initial Release Jun 23, 2003
Released in France, Germany, United Kingdom, United States
Theme Automobile, Formula 1, Licensed Title, Track Racing
Genres Racing / Driving, Vehicle, Simulation
Perspectives 1st-Person, Behind view
Features : Number Of Players, Online Support, Steering Wheel Support
Publisher Electronic Arts, Inc.
Developer Image Space Inc., Visual Sciences Ltd.
Franchises  Formula One / F1 Manager [EA]



- Game rating
Metascore : Universal acclaim
User Score : Generally favorable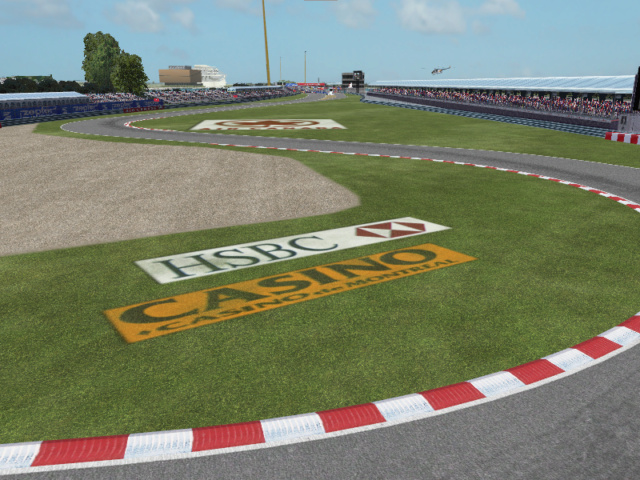 - Game Description
F1 Challenge '99-'02 is a singleplayer and multiplayer first-person and third-person racing and simulation game in the F1 series.
Everything you could want for hot lapping, racing individual races or enjoying full championship seasons on Multiplayer Online mode is in this single, reasonably simulator game.
On the track, the already incredible racing experience

F1 Challenge '99-'02 is considered one of the first in the racing simulation genre, and laid the foundation for Image Space Incorporated for future independent EA Sports releases such as RFactor and RFactor 2. The F1 Challenge physics engine '99-'02 (IsiMotor v1.5) controls about 500 parameters for each car, about 100 for each track, tire and engine physics, and in each configuration you can modify about 100 parameters of the selected car.

The console versions of this game were titled F1 Career Challenge, but offer no unique content.

The game still has a modding community, but active projects distribute the whole game alongside the modified files.




- What is the limit of skill and learning?
It takes years for Formula One drivers to hone their skills, and now you can put yourself behind the wheel of the world's most glamorous racing automobiles for years on end and develop the discipline and skills of an expert racing driver. Now you can race your favorite cars, tracks and drivers for multiple seasons with pilots from all over the planet through the Multiplayer Online Mode. All the power, speed and glory of F1 racing are now at your fingertips with unprecedented detail and realism.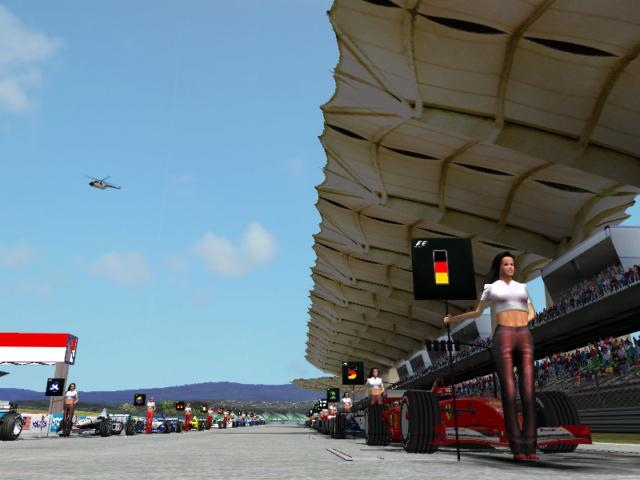 - What is the feeling of the game?
There is so much coolness that it's hard to know where to begin. There's the funky changes in weather (that track sure does get slippery,) the cool texture of the sky and reflections on the cars which make it look totally realistic. Most of all, Challenge '99-'02 captures all the sounds of F1. If you've ever had the chance to hang near the pits, you are very familiar with what sounds like a billion bees nesting in your brain. That 130 plus decibels really takes a toll on the old eardrums after a few days, which is exactly how long it's gonna take you to really get behind the wheel of F1Challenge '99-'02. Practice is what it's all about. And now, for the question you have been waiting to be answered... how good are the crashes? Excellent! Lots of flying metal and car flips - but nobody dies. A good day at the track.



- How Hard Is F1 Challenge '99-'02 ?
It's hard! Think of it as learning how to drive the real deal - that doesn't happen in an hour.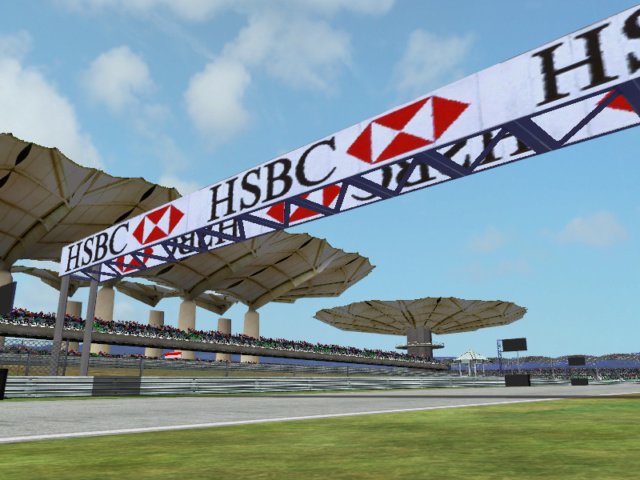 - Some history about the game title
After losing the official F1 license from Formula One Administration Ltd. to a multi-year exclusive licensing contract between FOA and Sony Computer Entertainment Europe (publishers of the competing Formula One series on PlayStation/PlayStation 2) in late 2002 that became active starting from the 2003 season thus barring any developer, EA included, to make a game centered around these later seasons, the decision was made to produce one final game using the four seasons that EA Sports had previously licensed. F1 Career Challenge is the console version of F1 Challenge '99-'02. It is the first F1 game which has a career mode. It is based on four seasons: the 1999 Formula One season, the 2000 Formula One season, the 2001 Formula One season and the 2002 Formula One season.

The game was the last EA Sports-branded Formula 1 game until the Codemasters acquisition and F1 2021. As Electronic Arts did not have a license for the 2003 Formula 1 season but was still a year away from losing a license for publishing Formula 1 games in general.



- Curiosities
The simulator also appeared in New Scientist magazine in June 2004 in an article about scientists Peter Bentley and Krzysztof Wloch from University College London in which they talked about the F1 Challenge 99-02. Scientists tried to apply genetic algorithms in order to achieve the best configurations in racing cars. Because they couldn't get real cars, they decided to use the F1 Challenge video game to apply their algorithms.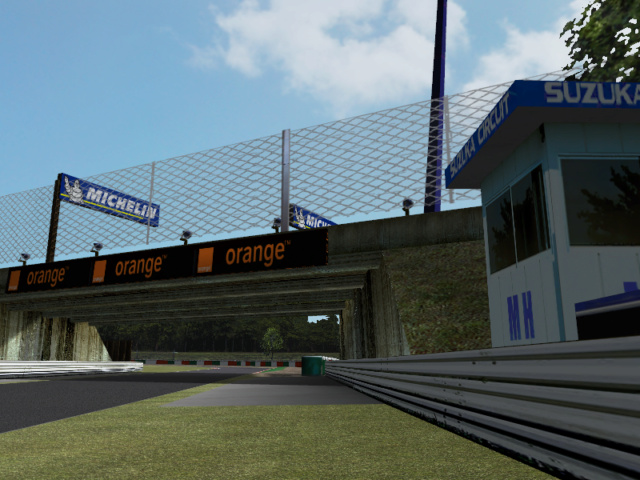 - Recommended Requirements
Operating system (OS) : WXP, W8, W10, W11
Processor : (CPU) Intel Pentium D / AMD Athlon Or Higher
System memory (RAM) : 2 GB Or Higher
Video card (GPU) : Nvidia / Radeon / Intel HD / 512 MB of VRAM / DirectX 8.1 compatible Or Higher
Disk Space (SSD): 1 GB


Download section

You may wonder what makes this download theme different from the rest on the internet. Well let me tell you that this is the only place currently where you can find the clean game with integrated support for online multiplayer, ready to download and play, along with many surprises that we know the community will love, such as support for all versions of Windows, multiplayer quality improvements through advanced autostart settings.

, fixes for most known common bugs, automatic improvements to the game's graphical settings, support for high-resolution monitors, such as 2k, 4k, 8k, support for fanatec steering wheel leds and many more features. in a single executable crack created by the community for the global community of F1 Challenge 99 02 EA PC

Dear community, we have been reading your opinions, doubts and complaints for years, we know your needs as virtual pilots so we decided to release our own crack for F1 Challenge 99 02 EA PC that integrates all the improvements and solutions to all the known problems already mentioned above to so that both legendary pilots and young beginners can have the best possible experience in the simulator. Our wish is that the community never dies so that future generations can enjoy this great title.

FOLLOW DOWNLOAD INSTRUCTIONS:

Step 1 : First download the game. Link >

[You must be registered and logged in to see this link.]

Step 2 : Extract the contents of the .rar file.

Step 3 : Run 3DConfig.exe and follow the configuration steps.

Step 4 : Run F1 Challenge Online.exe and ENJOY the game!

Content: The link contains only the original game plus the v33 crack with support for online multiplayer mode and all the improvements listed

[You must be registered and logged in to see this link.]

Warning: This post is not intended to have financial benefits or donations of any kind  

See Also F1 Challenge '99-'02 Review By Joel Durham Jr. Click Here

Last words : If you have any ideas or opinions let us know in the comments.

Credits : Pochihead, Evilclip, Skandre, En3MiGo_2k
Join our Discord channel : [You must be registered and logged in to see this link.]


Last edited by Admin on Fri Oct 13, 2023 5:33 pm; edited 19 times in total
Muy buen juego, realmente valio la pena jugarlo +10

En3MiGo_2k




Mensajes

: 99


Fecha de inscripción

: 2011-08-23




Rodrigo Arruda de Souza




Mensajes

: 33


Fecha de inscripción

: 2012-05-05



Tremendo juego, Este juego fue mi primer escalon para jugar la F1 aqui aprendi a correr.

Hernandez SF1




Mensajes

: 65


Fecha de inscripción

: 2011-11-24


Edad

: 32


Localización

: Comerio, Puerto Rico



Muy buen juego para mi unos de los mejores simuladores de la vida,junto al rFactor y el GTR 2
Post checked / Download Link Work Properly 27.09.2023
Hello everyone!
I already have the game installed, and the additional seasons untill 2005. How can I install only the necessary files to get the new resolutions and 4 GB RAM utility? Thanks!

Ernest




Mensajes

: 1


Fecha de inscripción

: 2023-11-22



---
Permissions in this forum:
You
cannot
reply to topics in this forum