DTM 2016 by RMGS-TEAM "W.I.P"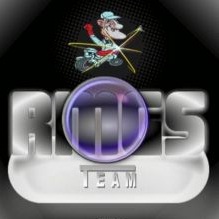 Release day 02/28/2017
Descripcion:
F1 Challenge mods,DTM 2016  unofficial racing game
Authors: Radboy, Nuebi 3D, Echosmart and .....!

2016 Deutsche Tourenwagen Masters

This work contains all 26 drivers and 9 official circuits of the 2016 season. Also some extras.
It should be noted that the management and quality of textures are quite elaborate. It is the only mod in its type for F1C-9902-PC
The work is in its final phase of development.
It is expected that the premiere of this work will be on 02.28.2017.
Active drivers interested in racing could do so in the space "F1 Challenge 99-02 Online" Facebook page: https://www.facebook.com/F1-Challenge-99-02-Online-420523091351519/
Be alert, more information coming soon. !!!
Productos
F1 Challenge '99 - '02:

PAGE FACEBOOK: https://www.facebook.com/RmgsTeam
WEB OFFICIAL http://rmgs-team.wbl.sk/
--------------------------------------------------------------------------------------------
--------------------------------------------------------------------------------------------
--------------------------------------------------------------------------------------------
---
Permissions in this forum:
You
cannot
reply to topics in this forum